Marketing and Graphic Design Work
As James River Writers' primary designer since September 2014, I regularly produce graphics for a wide variety of programming, events, and promotion. Below is a selection of imagery for digital or print usage.
For James River Writers' programming, I create families of graphics that need to carry a strong message and consistent branding across all of the organization's social media platforms. These examples show adaptation of similar elements in an array of aspect ratios and sizes while staying visually uniform.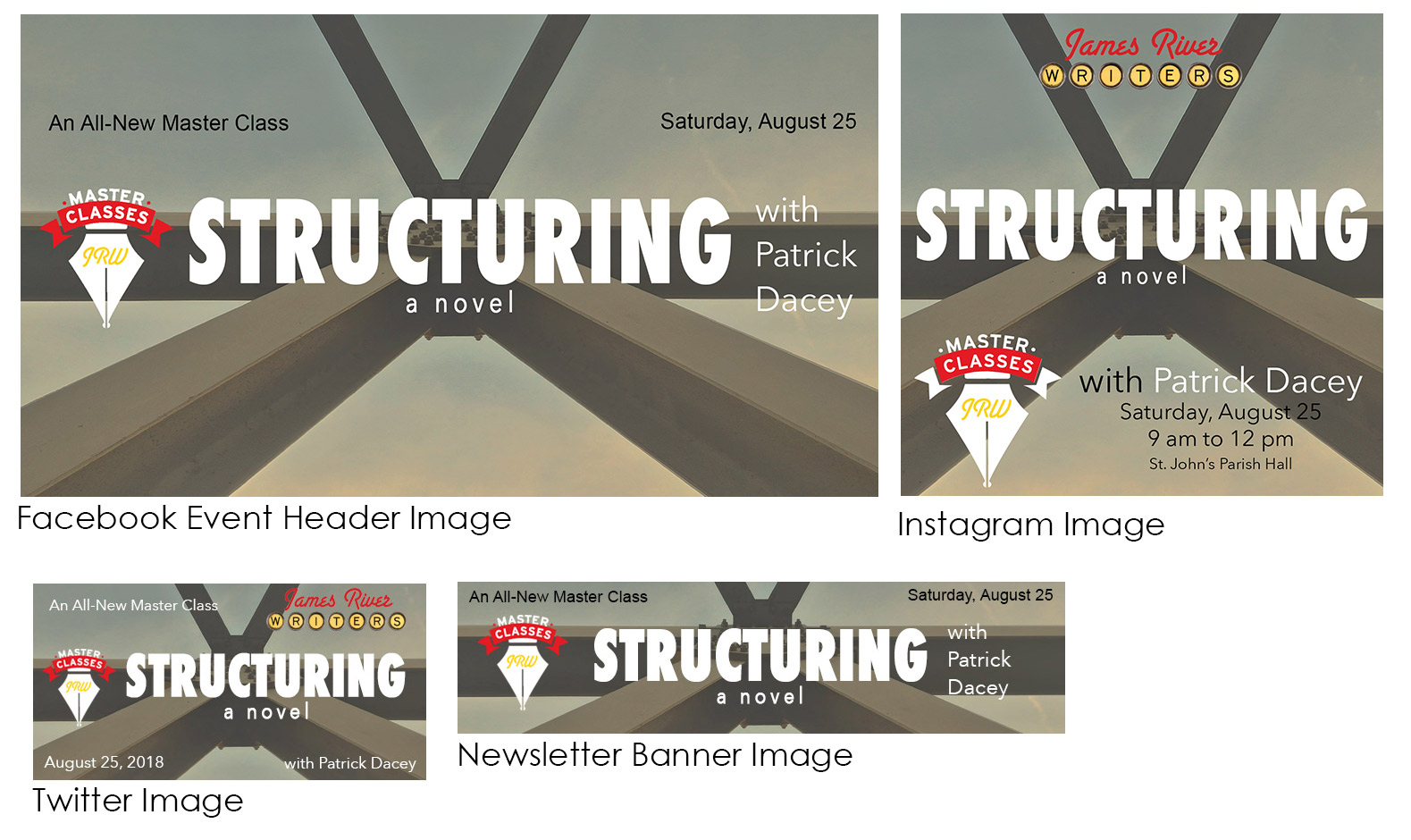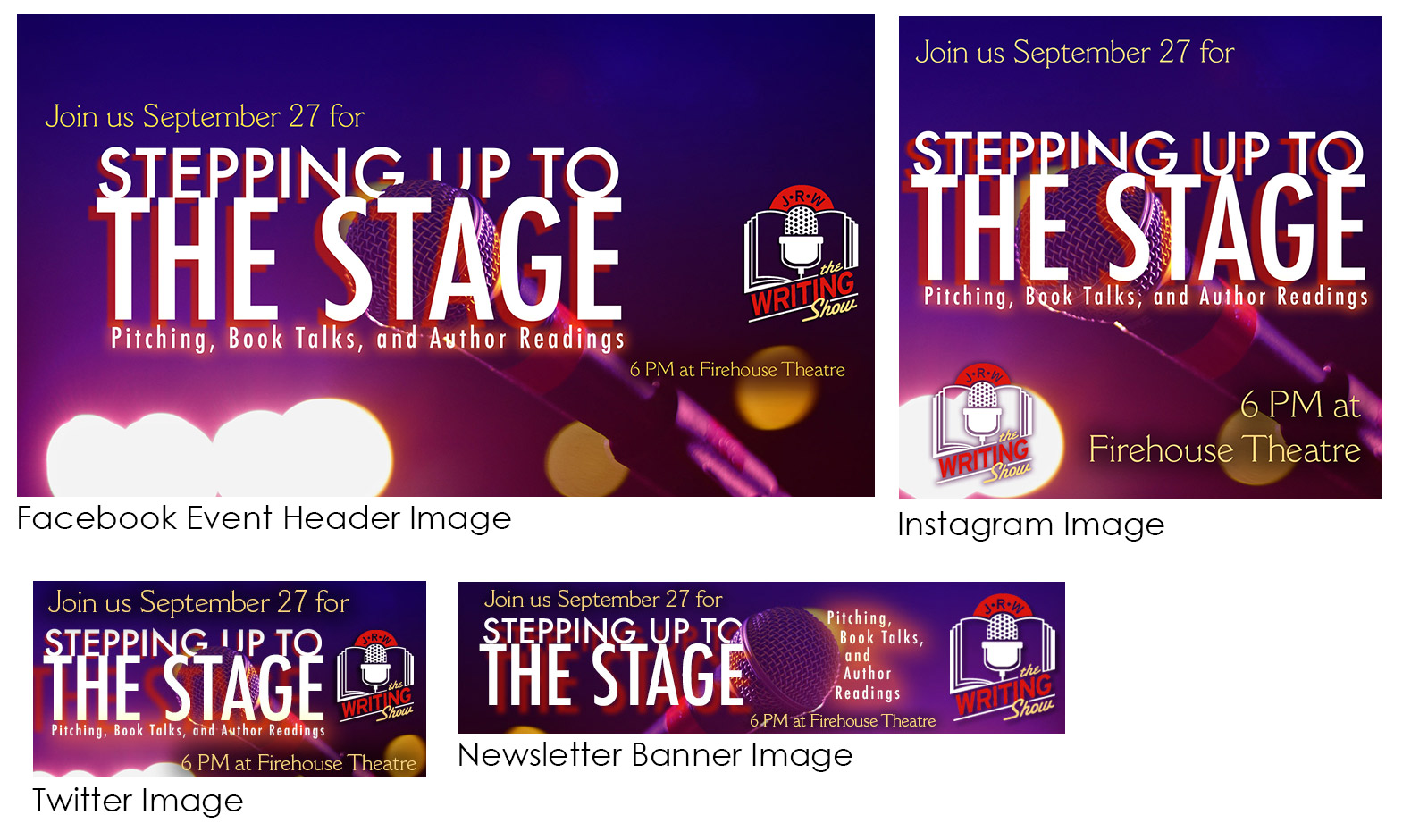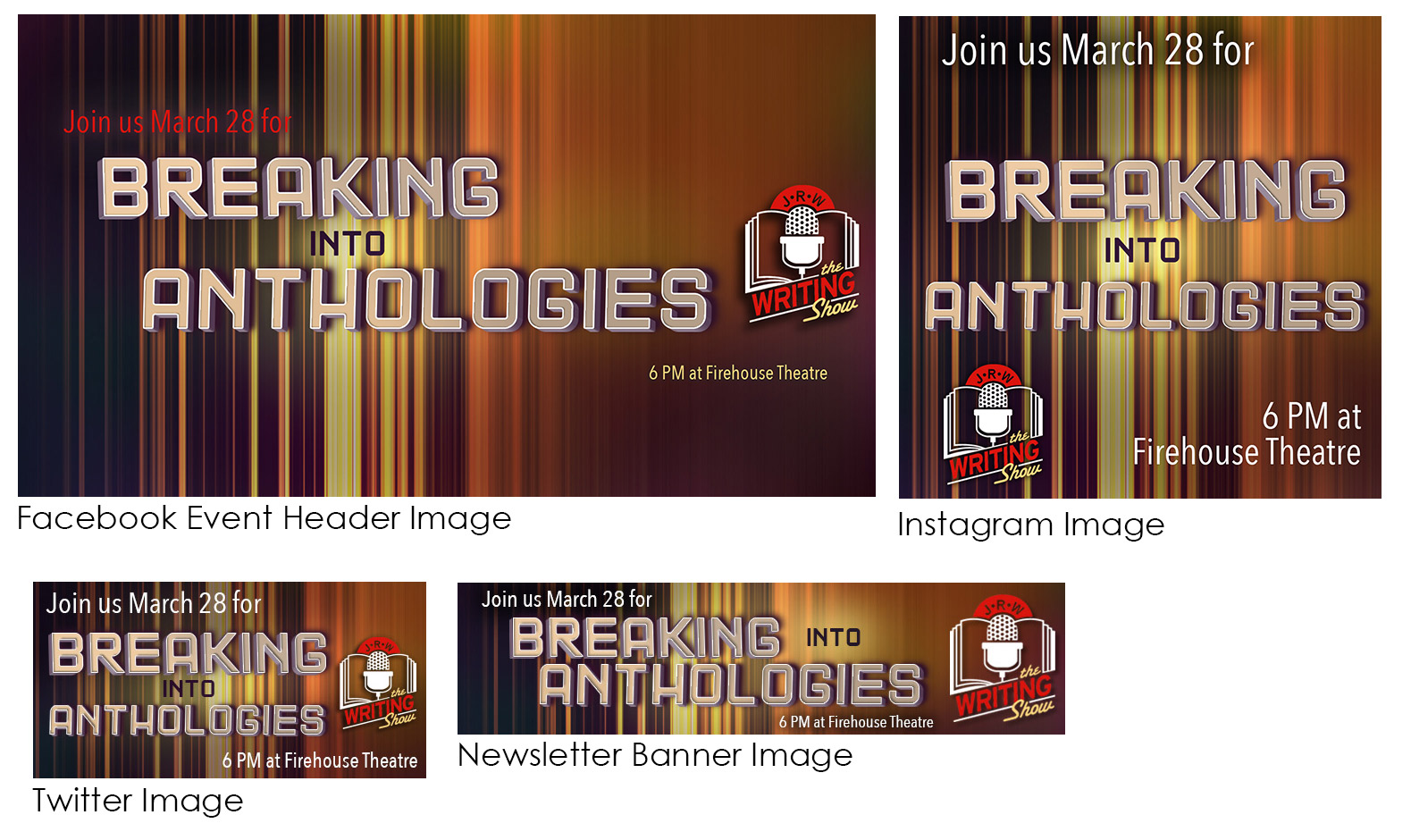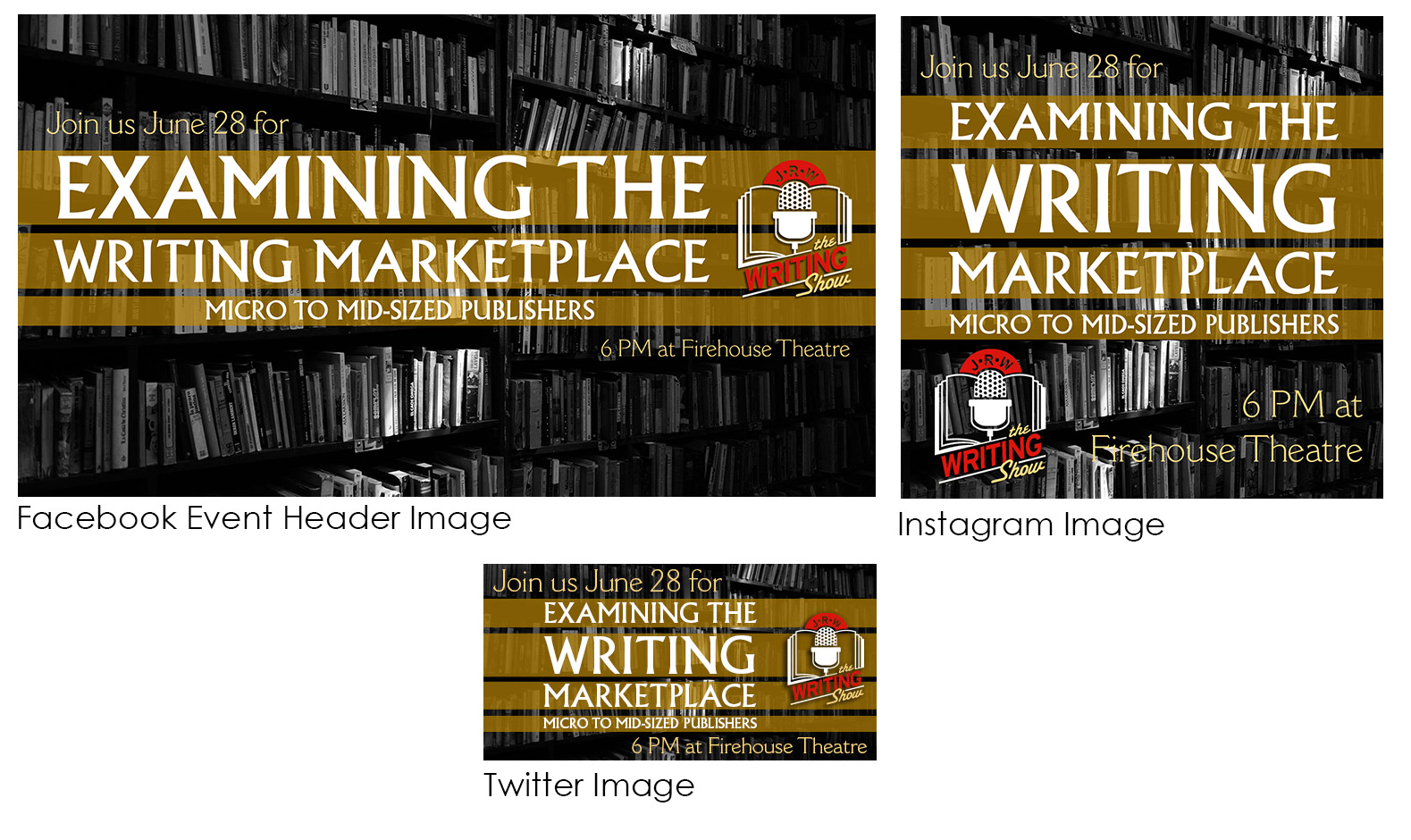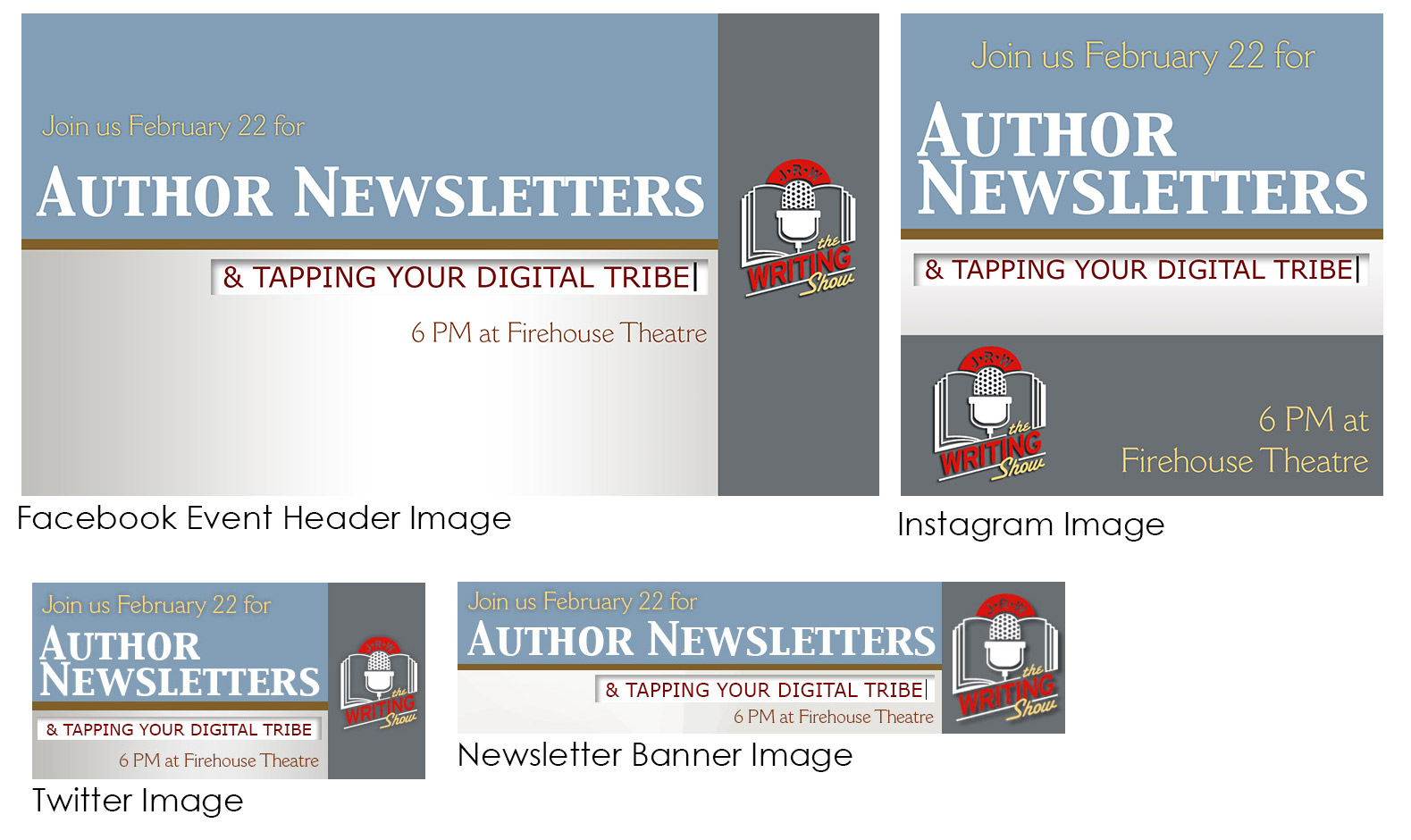 Crestwood Elementary needed a fresh, updated rebranding. Working with the principal and PTA, I designed two logos that are visually consistent but offer flexibility for an assortment of purposes. I also created t-shirt graphics, online promotional imagery for fundraising purposes, and Facebook event page headers.
Over the past few years, I have had the opportunity to design items for many types of organizations for both print and digital platforms. Below is a selection spanning postcard, poster, blog header, and coat of arms design.